The Best Restaurants in Lincoln, NE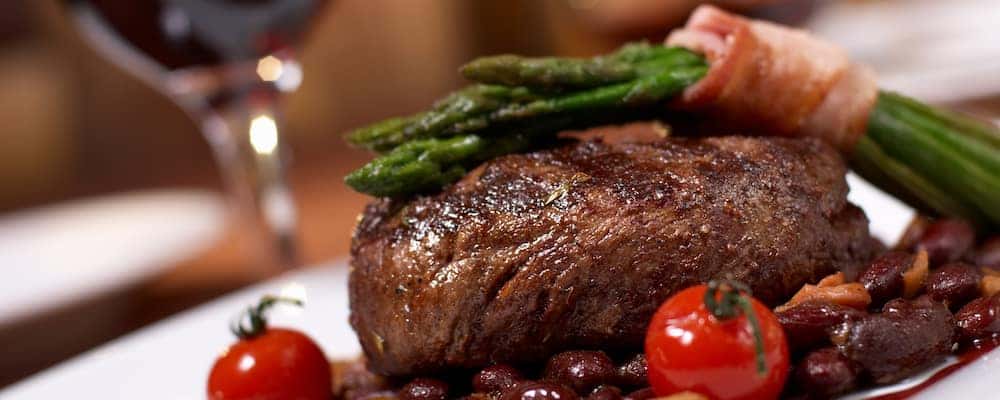 Dining out should be an adventure shared with loved ones and friends, and we want to help you enjoy your night out. Use this guide to find the best restaurants in Lincoln, NE and get more out of your night out on the town.
Wilderness Ridge
A popular Lincoln area eatery, Wilderness Ridge is located on the ground of the Wilderness Ridge Championship Golf Course, which has played host to some of the most prestigious golfing events in the area. Diners can sample local produce from neighboring farms, tender, perfectly prepared steaks, and fresh seafood from the Pacifica Northwest.
Location: 1800 Wilderness Woods Place, Lincoln, NE
Fireworks
Fireworks specializes in celebrating the simple things in life, like perfectly aged steaks, hand-tossed pizza, prime rib, rotisserie chicken, and seafood cooked over a hickory flame. Relax in the welcoming atmosphere and celebrate all the good things in your life near the indoor rain garden for a unique dining adventure.
Location: 5750 South 86th Drive, Lincoln, NE
Beacon Hills
Signature cocktails, delicately seasoned seafood, herb-coated prime rib, and plenty of home-cooked flair make Beacon Hills a favorite of Fremont area connoisseurs who demand the finest without all the pomp and circumstance.
Location: 5353 North 27th St., Lincoln, NE
The Green Gateau
Contemporary American cuisine served in traditional European surroundings; the Green Gateau celebrates a unique fusion of the Old World and the new with a Midwest twist. Enjoy house specialties like truffle fries and a delicious Crepes Cordon Bleu Casserole while you sample wine and beer from around the globe.
Location: 330 South Tenth St., Lincoln, NE
Toast
With a reputation for excellent gourmet sandwiches and burgers served in a fun, funky reclaimed space, Toast offers a one-of-a-kind dining experience that's actually affordable too. Grab a grown-up grilled cheese or feast on a Blair area favorite – the classic pot roast – and fill yourself with comfort food like mom used to make.
Location: 570 Fallbrook Blvd, Lincoln, NE
More from Sid Dillon
We're in the know on more than just the best restaurants in our community! If you need to find a gorgeous floral arrangement for your Valentine, are looking for things to do for free in Lincoln, or want to learn about what to see and do at the Omaha Zoo, we've got you covered! We're happy to show you to some of the best restaurants in Omaha, too. Find these and more when you follow our blog.
Once you've filled up on the tasty delights of your choice, why not drop by a Sid Dillon Metro dealership to compare the new Chevy Trucks, learn how we can improve your vehicle's appearance with deep scratch repair, or see why more Wahoo area businesses come back, again and again, to buy their new and used vehicles from Sid Dillon Metro.
Latest Tips on Things to Do Near Lincoln, NE
Planning to send flowers to that special someone this Valentine's Day? Sid Dillon has got you covered. Check out our list of the best Lincoln, NE florists to find the perfect bouquet or floral arrangement. Once you've got your flowers, you might also want to take a look at some of the fine restaurants in Lincoln…

Dining out should be an adventure shared with loved ones and friends, and we want to help you enjoy your night out. Use this guide to find the best restaurants in Lincoln, NE and get more out of your night out on the town. Read More Community Tips Wilderness Ridge A popular Lincoln area eatery,…

In the calendar year 2017, the Nebraska Department of Health and Human Services responded to nearly 36,000 reports of child abuse and neglect, providing resources in 13,718 of those cases. Those numbers are staggering and heartbreaking. That's why we're proud to partner with Small Voices Child Advocacy Center, a local non-profit dedicated to providing support…