Auto Body Shop Lincoln
Whether you've recently sustained damage to your vehicle from a fender bender or have been involved in an accident and need collision repair damage, our auto body shop in Lincoln can help restore your vehicle to its pre-accident condition and appearance. We can repair just about any type of damage and we can work on any make and model vehicle.
CONTACT OUR  AUTO BODY SHOP LINCOLN LOCATION
or CLICK HERE to schedule an Appointment
2626 Kendra LN  Lincoln, NE 68512
402-464-6500
Our team of certified repair technicians has the most up-to-date training and we have invested in the equipment upgrades that give us an advantage when repairing your vehicle the proper way. We follow manufacturer auto body repair guidelines at all times and we are even certified for several vehicle brands.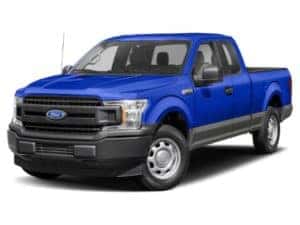 Our Auto Body Repair Certifications Include;
Nissan Certified Collision Repair
Ford Certified Collision Repair
GM Certified Auto Body Repair
Your car is a big investment and trusting the body repairs to any other auto body shop might not be the best option. At Sid Dillon, our goal is to give you peace of mind that your vehicle is safe to drive after an accident and help retain its value. Plus, we want you to enjoy driving it for years to come – even after having an accident.
Our Auto Body Shop Lincoln Location offers:
I-CAR Certified Repair Technicians
Computerized Factory Match Paint
Latest Equipment & Tools Upgrades
Lifetime Warranty on All Repairs
We use genuine factory replacement parts whenever possible. Using factory OEM parts provides the best option when it comes to fit, appearance, maintaining original factory warranty, and also providing the structural integrity your car deserves.
Vehicle parts and components have changed quite a bit in the last 10 years as has vehicle technology. Our team has the training and knowledge of the best auto body repair procedures and access to the most up-to-date vehicle repair information.
CLICK HERE to schedule an Appointment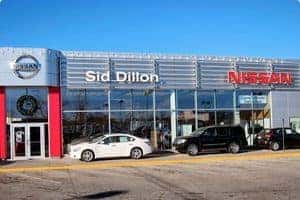 Our body shop Lincoln location can also help get you back on the road faster and with minimal disruption to daily life. We can help set up a loaner vehicle for you and work directly with your insurance company to help with your claim. The goal is to provide you with an outstanding collision repair experience and to make sure your car is fixed the right way.
Give us a call today to schedule your repair estimate or to speak to a member of our body shop team.
We are happy to answer any questions you might have and look forward to helping you!