Are you looking for hail damage repair Lincoln?
Since Nebraska falls on "Hail Alley," hailstorms are not out of the ordinary and can cause a lot of damage to your vehicle. That is why our team of hail damage repair specialists at Sid Dillon Lincoln are experts at repairing your vehicle with those nasty dings and dents caused by
hailstorms.
Our team specializes in repairing vehicles that have been struck with hail. Depending on the size and severity of the hail damage determines how long the repair will take and how costly it will be.
There are two types of repairs we can make.
The first way is to do a complete repair is by using only our Paintless Dent Repair (PDR) method. Our technicians can repair smaller dents without removing any panels and requires no re-painting of the area. The PDR technique is like magically massaging the dents out in a technical and precise manner requiring no replacement parts or re-painting. This process takes much less time and thus is less expensive than a total repair. The end result is almost like a factory finish.
Why Use Sid Dillon Hail Damage Repair Lincoln?
Keeps factory paint smooth like original.
Environmentally friendly.
Saves Time and Money
No need for full collision repairs.
Works like wizardry!
The second method is to combine both PDR and conventional auto body repair methods. The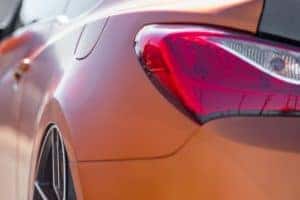 time frame on this repair is normally several days longer and more costly. You would only require this method if there are large dents with the paint surface removed.
Once you bring your vehicle in for an appointment, our technicians will assess the damage and go with the best option for vehicle's appearance and performance. We will discuss the diagnosis with you before going forward with any repairs.
What makes Sid Dillon Hail Damage Repair Lincoln better?
Our hail damage repair Lincoln location technicians are I-CAR certified, meaning they've received manufacturer training to repair your vehicle the factory way.
From paintless dent repair to replacing a car door, our I-CAR certified technicians are competent and trained in all the tools, equipment, and procedures used to repair your hail damage vehicle at the Lincoln Sid Dillon location.
Thank you for choosing our team Sid Dillon Lincoln. To make an appointment, call our office during business hours or use our Free Online Virtual Tool.
We look forward to helping make your vehicle repairs easier.