Car Games For Holiday Road Trips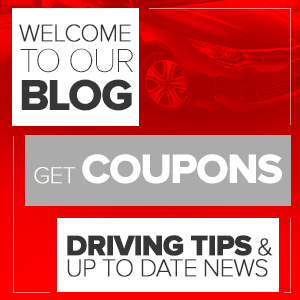 If your family is anything like mine, the whole holiday season from Thanksgiving until New Year's is road trip after road trip to visit our more distant relatives for the holidays. I have a couple of young kids, and my husband is basically 12 on the inside, so I've had to think up a lot of ways to keep everyone entertained in the car until they all eventually fall asleep. So, that's where games come in! I just wanted to share some of my favorite games to play in the car in case your family is the same way as mine is.
One great game is the license plate game. This is a classic, but just to reiterate the rules, you have to spy a license plate from every state in the U.S. This gets kind of hard when it comes to Hawai'i and Alaska, and it's especially difficult on shorter car rides. Mostly, we try to see how many we can cross off our list. We sometimes add Canada to the list, and try to see a plate from each province. This is fun, honestly!
We also like the alphabet game – another classic – where you have to spy each letter from the alphabet in order. License plates don't count, which really makes this one hard. And you can't save the Q's for later (to my son's great consternation).
Of course, you can always play the "quiet" game, where people have to be quiet until you say so, but that one is super not fun for anyone and ends up making the car a place of anger. So instead of that, I like the shouting of My Cows. To play, point at cows that you see on the side of the road and yell MY COWS. Those cows are now yours! If you see a place of worship and have cows, you can yell MARRY MY COWS. Now you have double cows. If you see a cemetery, yell BURY YOUR COWS while pointing at a rival player. Their cows are now dead. Do not count your cows. This is pointless.
I hope y'all enjoy these games! We sure do and they definitely make car rides go a lot quicker.