Care For Your Car's Paint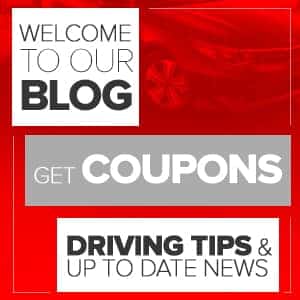 Buying a car is a big investment – not only into the car itself but into your future and your livelihood. A vehicle is something that almost every single American needs to get to work and home, as well as to accomplish tasks like grocery shopping or just to travel. When you buy a car, you want to protect that investment as best you can. Most folks think that all you need to do in order to protect their car investment is to get regular maintenance and not, you know, crash the car. However, you should also know that caring for the exterior of your vehicle is very important as well. When you care for your car's paint, you prevent rust and damage, ensuring that your car looks great and stays in great shape for many years to come. Check out our tips for taking care of your vehicle's paint job!
First, make sure that you're washing your car properly. Whenever you wash your vehicle, make sure you're using an automotive soap or shampoo in conjunction with a microfiber cloth or wash mitt. There are a lot of great YouTube videos out there about washing your car properly – take a look! Just make sure that you're washing your vehicle regularly and not damaging the paint when you do it.
Waxing your vehicle is the next important step. The wax (or protectant spray) not only makes sure that your paint looks great after you've washed it, but it can protect from dust and dirt and damage and preserve your paint for longer than it would normally last without any kind of protection.
Try a clay bar! These can be bought at pretty much any auto parts store, or online, and are very effective in removing stuck-on or embedded contaminants from your paint and restoring the shine. Always lubricate the surface before using your clay bar, and follow the directions (or a video) to make sure you're treating your paint well.
If you find that your vehicle is susceptible to rust, or you've had problems with rust on your past vehicles, consider getting your vehicle undercoated to make sure that the undercarriage stays strong and free of rust, regardless of the weather.
The final thing to do is to spot-check and spot-fix if needed. If you notice a scratch on your vehicle, take care of it with touch up paint and a polish to keep rust from developing. If the scratch is deep, bring it to us as soon as possible so that we can take care of it for you. Always keep a weather eye out!