Fremont Collision Repair Services.
Sid Dillon Chevrolet located in Fremont, NE houses a full-service, state of the art collision repair center. Our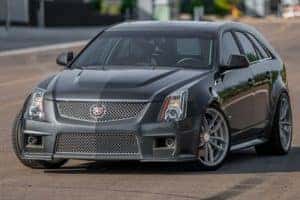 team of expert technicians have experience with vans, cars, and SUVs of all makes and models. Whether your vehicle is a 2020 or 2000, we have the technology, products, and parts to repair it safely and efficiently.
The Fremont collision repair center technicians are ASE-certified, and I-CAR certified. These certifications guarantee that our technicians are on top of their training, which is necessary nowadays with the way technology changes on a daily basis.
Whether you got in a fender bender or you're just looking for a good body shop to inspect your vehicle that won't charge an arm and a leg, our body shop Fremont location has you covered. Sid Dillon keeps prices competitive and fair.
We recommend that you bring your car in for a service inspection every 30,000 to 60,000 miles. That way our team at Fremont collision repair center can catch a small issue before it becomes a major problem for your safety and your pockets. Routine maintenance also helps keep your vehicle running smoothly, creating a more enjoyable ride for you and your passengers.
Does your Fremont Collision Repair Center work with insurance companies?
As a DRP, we work with several major insurance companies for your convenience when dealing with the aftermath of a car accident. Our body shop team will do their part to bring your vehicle back to pre-accident condition.
We also provide a lifetime warranty on all parts we put in your vehicle. All parts, products, and processes we use are OEM approved. Our manufacturer certifications include, but are not limited to, GM, Nissan, and Ford.
Here are some examples of services we provide at Fremont collision repair center:
Full-Service Collision & Auto Body Repairs
Insurance Claim and Loaner Vehicle Assistance
I-CAR Certified Repair Team
Factory Match Paint & Refinish
Lifetime Warranty
Upon arrival, we will start with an estimate so we can give you a price range and let you know about how long the job will take. We can keep you updated on the process with text, email, and or phone call reminders. Once we've assessed the vehicle, our auto body repair team will prioritize the repairs from high priority to low priority, so you can make the best financial decision for what you'd like to go forward with.
We look forward to doing business with you. Please give us a call to book an appointment or submit a question on our online form.
Thank you for choosing the Sid Dillon Fremont collision repair center.