Drive 4UR School Event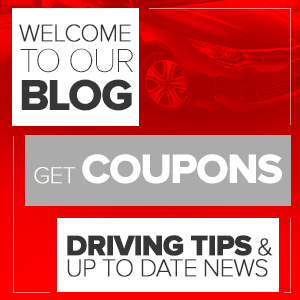 Sid Dillon Crete and the Crete High School are partnering on Saturday, September 9, 2017, for Ford's Drive 4 UR School event. At this important event, members of the local community can support Crete High School simply by taking a test drive in any brand new Ford vehicle! It will be held at Crete High School from 9 AM until 12 PM.
    For every test drive taken, Ford Motor Company will donate $20 to the Crete High School. In total, the community can help raise up to $6,000 for the school, an amount that will help provide the students and faculty with the supplies they really need! This is a day of fun provided here in our community to help out the high school that our children, grandchildren, and future generations attend, so this fundraising event is a unique way to fill some of those necessary funds to keep their education the best it can be.
     At registration, you will be asked to present a valid driver's license. Anyone 18 and older with a valid driver's license will be able to participate. So you can come and drive around in these brand new Ford vehicle, maybe even find one that you want to take home with you, all while helping out your community! The donation is limited to one per household.
     In an effort to go further, Ford developed the Drive 4 UR Community program, which is modeled after the successful Drive 4 UR School program. To date, Ford dealerships across the United States have helped raise more than $30 million for local schools and non-profits. Thanks to their hard work and partnership with the Drive 4 UR School and Drive 4 UR Community programs many local organizations and schools in our communities have been able to flourish and grow. So let's come together as a community to raise that $6,000 for Crete High School! 
*To qualify for the Ford donation, the driver must be 18 years or older with a valid driver's license and auto insurance, and only one qualified test-drive per address is accepted. There is absolutely no obligation to buy anything and no sales pitch…this is a no-pressure community event.