Helicopter Mom and Teen Driver Mode
So I got my license 4 months ago. I was so excited to get out of my house on my own, not needing my mom to cart me around. It was a super liberating feeling. Unfortunately, my mom has this habit of being a bit of a helicopter mom. She means well, but like… she hovers. You know how it is. The good news here is that mom just got a new 2017 Chevy Cruze which is equipped with teen driver technology! This way I get my freedom, and my mom can hover from a safe distance… like home.
The Cruze has the latest MyLink system which features the Teen Driver technology, accompanied by several additional safety features including forward collision, rear cross traffic, and lane change alerts as part of the "driver confidence package." To set up Teen Driver features all you have to do is go into your MyLink settings and create a PIN code and key for your Teen Driver. This way all I have to do is type in my PIN and the settings mom set up specifically for me will be active.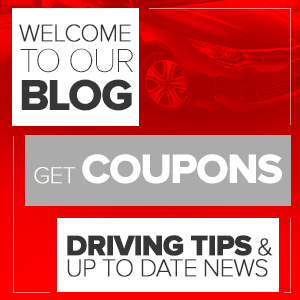 Some of the customizable settings include the speed limit, and maximum volume limit. You can even create a speed warning at a specific speed between 40 and 75 mph to remind me that I'm maybe going a bit too fast. In addition to these custom settings, the system will mute the audio until all passengers have fastened their seatbelts, and I promise you, we need our music so everyone will. The system does not allow any safety features such as traction control or lane keep assist (on equipped models) to be disabled, either.
The only true speed limiting setting will not allow the driver to go over 85 mph, which I wouldn't get to anyway. The Chevrolet MyLink system also keeps track of my driving habits and can create a driving "report card" for me so that I know how I'm doing. Sometimes you pick up bad habits without knowing it, so this system will help me to keep up with good driving habits.
Distracted driving is something that can happen to anyone, not just teens, so by reinforcing these good habits while I'm still new to driving will only help me to be a better driver as I get older. My friends seem to think that this is just my mom not trusting me out on the road, but honestly, distractions do happen and when there are so many things to distract me, in addition to just focusing on driving, I'm not gonna be mad about a few extra safety measures. I know know that my mom trusts me, and just wants me to be safe, so if Chevy's Teen Driver technology helps give her some peace of mind and keeps her out of my hair, I'm fine with it.  
To check out the Chevy Cruze and Teen Driver Technology, or any other Chevy vehicle really, stop by your local Sid Dillon today. We'll be happy to answer any questions you may have and get you a test drive so that you can see these incredible features at work for yourself!