How To Have The Best Test Drive Ever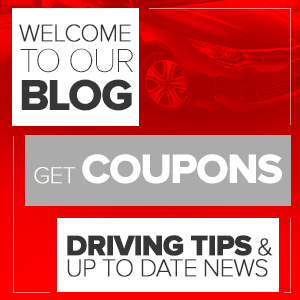 When you are in the market for a new vehicle, the thing you absolutely need to do before making any decision is to take a test drive in the vehicles you are considering. The great thing about this is that it's totally free and it's the best way to see if a vehicle is the right one for you. Unfortunately, the minute we get behind the wheel also tends to be the minute every question we were going to think about flies directly out of our heads. That's why we've made a short list of the most important things to consider that you can take along with you for your test drive – or have a friend bring it and prompt you as you enjoy a new vehicle!
How are the steering and handling of the vehicle? Is the turning radius tight? Can you pull a U-turn safely? You should feel like you have the right amount of control over the vehicle.

Is the acceleration what you want? Can you get up to speed in the amount of time you're expecting? Try the acceleration in a place where it's safe to do so.

When moving, is the ride in the vehicle good? Is it smooth, bumpy, detached? Rather, is it what you are expecting? Different vehicles handle the road differently but you should choose a vehicle that meets your expectations in that regard.

Now for stopping – do the brakes work the way they should in every conceivable situation? Test them everywhere. You need to be able to trust your brakes with your life.

Finally, how do you feel in the cockpit? Is it noisy? Can you see properly out of all the windows? If you don't feel comfortable in the driver's seat, maybe this isn't the vehicle you should go with.