How Do You Know if a Car Has Frame Damage?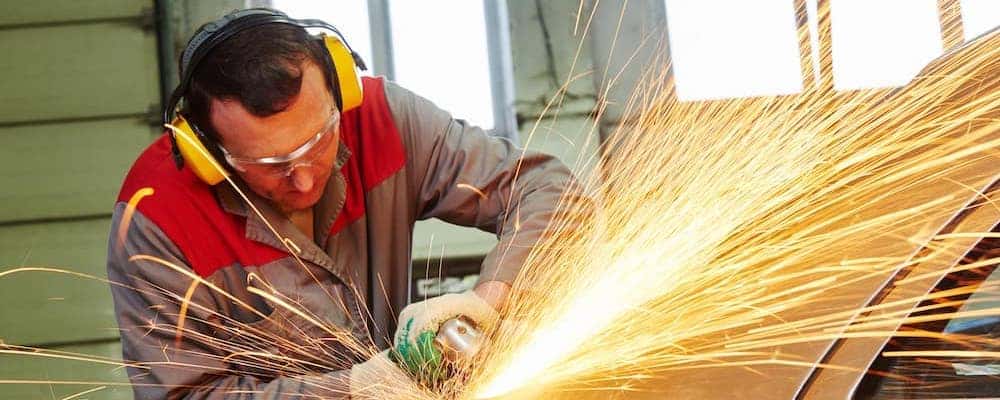 Buying used car is scary. You never know if you're going to end up with something wonderful that will make your Lincoln commute a delight, or a nightmare vehicle that's worth half what you thought because of unseen damage. Fortunately, there are ways to find out if your current vehicle or a vehicle you're interested in has serious issues such as frame damage before you commit to buy.
Causes of Frame Damage
Typically frame damage is caused by a collision; whether with an object or another vehicle. While on the surface you might have just a few dents or scratches, underneath you could find that your vehicle's frame has actually been damaged which could have repercussions later. A bent frame not only reduces your vehicle's resale value, but it can also impact the way the vehicle operates.
Checking for Frame Damage
If you've been in an accident or you're considering buying are used car from a private party or Fremont dealer, the best thing you can do is bring your vehicle into a service center for inspection to see if there is any damage.
If you prefer to do it yourself, or driving it to another location isn't possible, you can look for damage by following these steps:
Look under the vehicle – can you see bending of the frame?
Does the exterior show signs of rust, cracks, or creases?
Do the doors close properly?
When you drive the vehicle, does it make creaking, squeaking, or rubbing noises?
Are there signs of uneven shock or suspension wear?
Can you see uneven tire wear?
Do all the vehicle's parts fit properly?
Crawling under a full-sized truck, like an F-150 or Silverado is easy and should require only wheel chocks and some tools, but a smaller vehicle will require a jack, jack stands, and, if possible, another pair of eyes to spot you.
Can Frame Damage Be Repaired?
A vehicle with a bent frame can be repaired by a trained technician with the right tools and know-how. To do the work properly, the shop will employ hydraulic tools to push and pull the frame back into shape, something most Blair backyard mechanics do not possess.
Have a Vehicle Examined for Damage at our Body Shop
To learn more about the process, or for help fixing your own bent frame, drop by your local Wahoo area body shop at Sid Dillon and let us help. If your car, truck, or SUV is in need of an oil change, tire rotation, or detailing, our service techs are ready to help. Contact us for more information.
More on Car Service and Auto Body Repair
Buying used car is scary. You never know if you're going to end up with something wonderful that will make your Lincoln commute a delight, or a nightmare vehicle that's worth half what you thought because of unseen damage. Fortunately, there are ways to find out if your current vehicle or a vehicle you're interested…

Nebraska workers from Lincoln to Omaha count on big trucks like the Chevy Silverado 1500 and Chevy Silverado 2500HD for major towing and hauling needs, but all that work leads to some body damage along the way. The auto body professionals at our Sid Dillon Body Shops are here to help you learn how to…

If you're gotten a dent on your Chevy Silverado 1500 or any other car in greater Omaha, the team at Sid Dillon auto body repair can help. Paintless dent repair is the easiest and most affordable way to get your car looking like new again. Find out how it works, and then make the trip…