I Can See Clearly Now, The Blind Spots Are Gone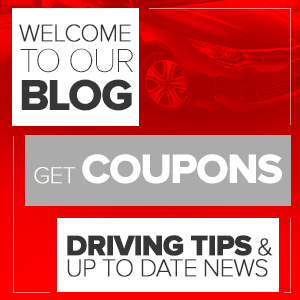 Blind spots can be a plague upon any car owner's existence. They're kind of unavoidable, especially in some vehicles, and they cause a lot of inconveniences. Luckily, there are some great ways to get rid of those blind spots easily and restore your field of vision to what it should be! Take a look!
First, consider a clip-on rearview mirror with an expanded reflective surface. One that's convex is a good idea, because it will allow you to see out of the sides of your vehicle as well as the back – and it won't hide anything. Ask us for recommendations!
If you're leasing your vehicle, skip this suggestion! If not, you might want to consider two small aftermarket convex mirrors to stick to your wing mirrors. You can get these smaller mirrors at any auto parts store, and all you need to do is stick them to the outer corners of your side mirrors. Blind spots: gone!
Finally, you can adjust your existing mirrors in a way that gets rid of those blind spots. It's a little jarring at first since it's not a typical way to have your mirrors adjusted, but it works well and is not permanent by any means – perfect for someone who is leasing! Check out how to do it:
Adjust your rearview mirror to give you a view directly to the rear. Make it so that it best covers your rear window view. Don't tilt it to get side views – just straight back through your window.

Lean your head until it almost touches your driver's side window. Adjust your left side mirror so you can just barely see the side of your car – no more.

Lean your head to the passenger side as far as you can comfortably while still sitting up and adjust the right mirror so you can barely see the right side of your car.

You shouldn't be able to see the side of your car when your head is all the way upright!