Insider Service Tips & Tricks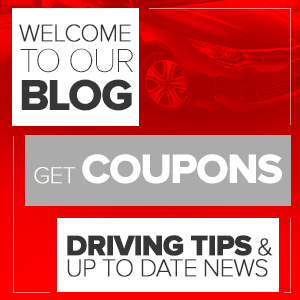 Servicing your car regularly is one of the necessary elements of owning a car. It often feels inconvenient and expensive, but here are a few tips and tricks that will make it easier and, probably, cheaper in the end.
The first tip is to get your car serviced at your dealer. If you own a vehicle from Sid Dillon, you should get it serviced at your local Sid Dillon store. There are several reasons for this: price and support being the most important. Usually, it's less expensive to get your car serviced at your dealer's, and the shop employees and technicians specialize in the makes that are sold at the dealership. Additionally, if you're a loyal customer of the dealership, there's a chance that you'll have their support when it comes to events outside of routine maintenance. They don't rely on money from service – places like Jiffy Lube do and therefore they can charge you more. Dealerships offer specialized service and lower prices… how could you go wrong with that?
You should also schedule your service well. The worst time of the week to get your car serviced is Friday afternoon – this is the busiest time of the week at shops, because they're trying to finish the week's repairs and get cars out of the shop. You should take your vehicle in bright and early on Monday morning – you'll get better service and your car will thank you!
It's also important to check on your engine yourself. Check the oil and transmission fluid frequently, make sure you know your MPG, and get your car washed more often than you probably have been. Little preventative things can make a difference down the road, especially when you're exposing your car to dust, road salt, water, and other environmental factors that can degrade not only things like your wipers, but also the frame of your car.
Finally, always ask. If you have a question about your vehicle, or you think something's wrong, don't just resort to a YouTube video or article on the internet. Pick up the phone and call your dealer, or stop in to the shop and make an appointment. Your car's health is just as important as your own, and it might need a checkup in between regular appointments. Don't ignore things that seem wrong – address them. Your car will thank you!
Anonymous. "Confessions of an Auto Mechanic." Popular Mechanics, Hearst Communications, 29 Jan. 2015, www.popularmechanics.com/cars/a3240/confessions-of-a-car-dealership-service-manager-6311261/.