October Specials – They Just Keep Comin'
Have you been looking to get behind the wheel of a new Dodge, Jeep, or Ram vehicle? Let me tell you, friend, now is the most perfect time to do just that. Sid Dillon in Crete has some amazing specials on these vehicles, and you don't want to miss them! Allow me to walk you through them all. They're pretty awesome, if I do say so myself! (And I do.)
First of all, we have the 2017 Ram 1500 Big Horn 4WD. Now, if that name seems big you should see the truck itself! With enough power to get things done and the smarts to back it up, this truck is perfect for your lifestyle whether you're a hardworking dad or get-'r-done mom… and anyone in between! And when you can snag this truck for $11,000 off of the MSRP, well. There's no real excuse not to at least test drive one!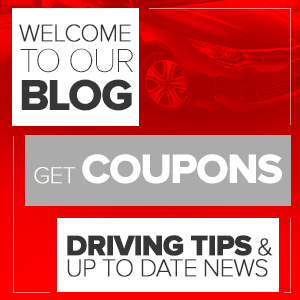 Next, we have the 2016 Dodge Challenger SRT Hellcat. This is a muscle car if there ever was one, and the supercharged Hellcat engine under the hood means that in a crowd of purring kittens, you'll be the roaring lion ready to leap into action! With slick styling, a tough exterior and enough luxury for any king inside, this car is the one you need for any moment you've ever wanted to make an entrance without saying a word. One word you will say, however, is WOW when you see that you can save $10,000 off MSRP on this beast machine.
After that, we have the 2017 Jeep Grand Cherokee Laredo, which is a great vehicle for hauling anything from bricks to kids. Rugged yet luxurious, this is the vehicle that's literally perfect for everyone. I don't know about you, but if I can choose to be higher up from the ground in my vehicle, I am gonna choose to do that. That's why the Jeep Grand Cherokee is perfect! And you can lease it for as low as $329 a month. Seriously.
Finally, we have the 2017 Ram 1500 Express 4WD. This is the truck-on-the-go, that's at home on the highway and on the farm. Even though it's a little smaller, it still gets the big jobs done right. Come down and test drive one today. When we tell you that you can lease it for as little as $295 a month, you'll jump right into the driver's seat.
*All specials expire 10/31/17. See specials page for details.