How to Program Chevy Key Fob

If you are the proud owner of a brand new Chevrolet vehicle, you may be wondering how to program a Chevy key fob. If this is the first vehicle you've owned that does not have a traditional key, you may have questions about the Chevy key fob at first. The service team here at Sid Dillon is here to help! We have provided step-by-step instructions for Chevy key fob programming in the handy guide featured below.
---
Chevy Key Fob Programming in 8 Easy Steps
Locate the Chevy remote start key fob you would like to program and follow the guide from Sid Dillon:
Manually unlock your car door with your Chevy key.
Fully close all of the doors on the vehicle. When this is done, insert the key into the ignition. You should not start the car yet.
Press and hold the unlock button on the driver's side door, then turn your key to the "On" position. The engine should not go on, but the interior lights and radio will.
Turn the key back to the "Off" position, then turn it to "On" and right back to "Off" once again in quick succession. (On – Off – On – Off)
Release the unlock button.
When the unlock button is released, the door locks will engage and disengage. When this happens, you can begin the programming sequence.
On your Chevy key fob, press and hold the "Unlock" and "Lock" buttons at the same time. Do this until you hear the door locks engage and disengage again. This is an indicator that the key fob has been programmed successfully.
Re-insert the newly programmed key into the ignition in the "On" position. This will conclude the programming sequence.
Whether you have a Chevy Malibu key fob or a Chevy Silverado key fob, the steps listed above should do the trick. If you come across an issue when you try to program your Chevy key fob, don't worry. Simply contact our service center and we would be glad to assist you.
---
Where Can I Get a Chevy Key Fob Replacement?
What happens if you lose your Chevy remote start key fob? You can get a Chevy key fob replacement at Sid Dillon. If you simply need a new Chevy key fob battery, we can once again help you out! Contact our parts department, and we can assist you in finding what you need.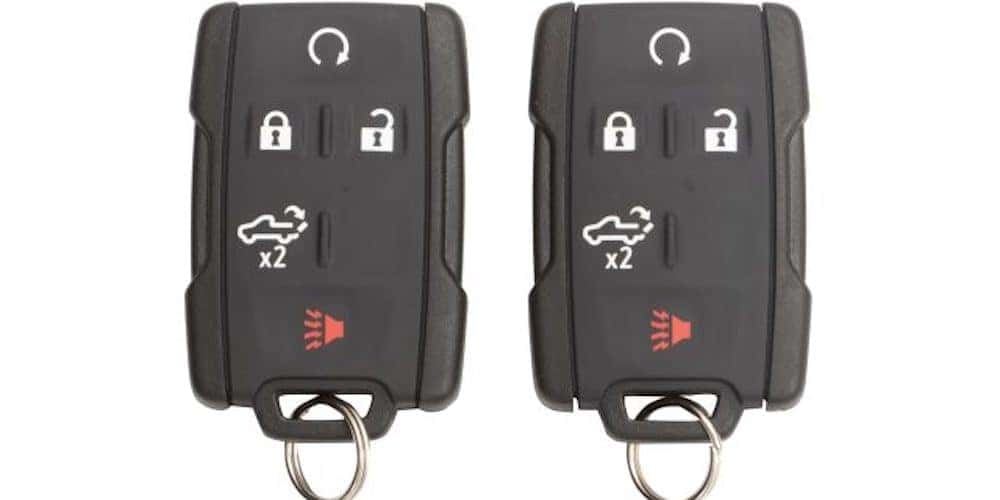 ---
Learn More About Chevy Key Fob Programming with Sid Dillon
Whether you still have questions about programming your Chevy key fob, or you need a Chevy key fob replacement, you can count on the team at Sid Dillon for assistance. Feel free to contact us at your convenience.
More From Sid Dillon
All-new for 2022, the Ford Maverick has exploded onto the Omaha streets to fanfare and critical acclaim. This agile, compact pickup truck serves many roles, offering the rugged capabilities you crave for weekend projects and the efficiency you need for daily driving. While the exterior style alone will have you eager to take a spin…

If you're looking to make a lasting impression on the Omaha streets, the new Grand Wagoneer is worthy of the vacant spot in your Lincoln driveway. This vehicle is equal parts conversation piece, luxury model, and rugged adventurer. From behind the wheel of the Grand Wagoneer, you'll feel supported on every Fremont drive. While the…

If you're in the market for a high-end SUV that offers power, sophistication, and style, the new Hyundai Palisade should be at the top of your wishlist. This exceptional SUV delivers a comfortable interior and rugged specs to support you on every Omaha drive. Offered in four trims, you can customize your Palisade to…