Solar Eclipse Safety!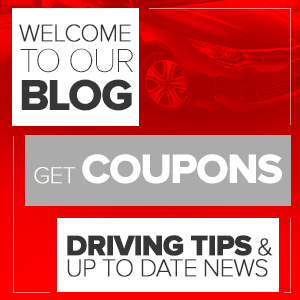 What up, Lincoln, Nebraska! As you very likely know that today, you will be able to see the glorious and splendid solar eclipse! You also probably know that you are one of the lucky areas in the path of totality! What does this mean? Basically, at 2:02PM today you will be able to see a TOTAL eclipse, rather than just a partial one as most of the country will. How cool is that?! Pretty darn cool. This also means that there will likely be A LOT of people outside and driving around today trying to get a good look at the eclipse! With the rise of technology, the dangers out on the road are sure to be higher this time than the last time the eclipse happened, mostly because everyone will want to get an awesome eclipse selfie. No shame in my game, I too will want one, but it will be extremely important to take a few safety precautions to stay safe during this eclipse. Below are a few tips to keep you safe during this celestial event!
DON'T LOOK AT THE ECLIPSE WHILE DRIVING
This feels like a no brainer, but please don't look at the eclipse while driving. Thing one, ONLY during the time of the full eclipse is it even safe to look a the eclipse. Any other time YOU COULD GO BLIND. Thing two, regardless of the state of the sun, if you are DRIVING, you need to focus on the road. Know that there will likely be a billion people wandering around outside, potentially with handcrafted boxes meant for looking at the eclipse, who will NOT be paying attention to their surroundings. Stay alert, friends.
DON'T PULL OVER ON THE SIDE OF THE HIGHWAY EITHER
Again, it feels like something that should be fairly obvious, but with an event like this, it's best to just say it anyway. The eclipse is expected to last less than three minutes, so you'll think to yourself, I can stop quick fast. Well, three minutes is just enough time for an accident to happen. Don't be an accident.
THERE WILL BE MANY, MANY PEDESTRIANS OUT — DON'T KILL THEM
It's going to feel vaguely like a zombie apocalypse, particularly with the glorious backdrop of an eclipse, but I must implore you to not go grand theft auto on these people. Drive safely and DO NOT hit the pedestrians.
TURN ON YOUR HEADLIGHTS
During a total solar eclipse, the Moon is literally blocking the Sun, so it will be night out there, albeit briefly, but the darkness will be out there, so turn those headlights on!
WATCH OUT FOR CONSTRUCTION
Last minute construction before the winter begins is common practice in August, so you really need to watch out for construction sites during the eclipse!
PLAN AHEAD
Honestly, the best thing you can do during the eclipse is avoid the road altogether. Ride a bike. Walk. Use public transportation. But, please don't drive unless you really have to. Safety first friends!
Be excited about the eclipse, but also be safe. We want you to live long enough to actually enjoy it!