The Future is NOW!

I have waited my whole life to have technology that made me feel like I was living on the Starship Enterprise. Guys, that day has finally arrived! Now you can remotely start your GM vehicle using only your fingerprint on your smartphone. WHAT?!?!?!? Yes, you read that correctly! I know this kind of technology is INSANE, but it's also real. The future is now, friends so get excited with me and we can go over exactly how all of this works!
Here's the deal: users of GM's myBrand mobile apps — myChevrolet, myCadillac, myBuick or myGMC (powered by OnStar)– are typically prompted to enter their four-digit OnStar PIN when doing anything of value in the apps, such as performing remote commands, refreshing vehicle info, or looking up details about their account. We get it, security is important. But as of version 3.7.0 (and newer) of the myBrand apps, iPhone and iPad users can replace their OnStar PIN with the Touch ID fingerprint technology, enabling them to remotely start their vehicle, lock/unlock its doors, and sound its alarm USING YOUR FINGERPRINT.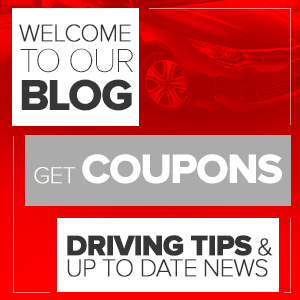 Here's how to get it all working:
Ensure you have Touch ID set up on your iPhone or iPad

If you don't, go here: Settings app > Touch ID & Passcode > Enable Touch ID

Follow the prompts to set up touch ID

Don't see these menus? Touch ID is standard on the iPhone since iPhone 5S, as well as iPads since the iPad Air 2 as well as the MacBook Pro.

The myBrand apps should automatically ask you whether or not you'd like to enable Touch ID.

Alternatively, you can enable Touch ID manually by going to Settings (found at the very bottom of the myBrand apps) > Touch ID.

Having instructed the myBrand app to use Touch ID, you will be prompted enter their OnStar PIN once.

This saves the PIN in the app.

From that point forward, when you do anything in-app that requires you to authenticate with your PIN (such as any of the Key Fob / Remote Vehicle Commands), the app will ask you to scan your finger. You do so by touching the "home" button of an iPhone or iPad for a split second.

Key word: touching, not pressing. You do not press the home button when using Touch ID.
I put it to the test Having used the Touch ID feature in the myChevrolet app in conjunction with my 2017 Chevrolet Malibu for the last few weeks, I can tell you that it has been SO convenient! I have chunky fingers so typing my passcode without looking at my phone is not a thing…It's barely a thing when I'm looking at my phone so scanning my finger takes a zero effort thanks to the near-flawless execution of Apple's Touch ID mechanism. To make it better, I feel 100% cooler than I did before now that starting my car only takes a fingerprint! IT FEELS LIKE I'M DOING MAGIC!


But what about security! I feel ya! My phone is also a high-security vault of cat videos and memes. But seriously, you don't have to worry about someone gaining unlawful access to your car. Touch ID is more secure than the PIN, as it's a bit harder mimic your fingerprint than it is to peep over your shoulder you pin. If you've been keeping tabs on Apple, you might know that the Touch ID feature is highly secure, since it uses a "dedicated, highly-encrypted secure storage mechanism called Secure Enclave onboard Apple's iPhone and iPad devices (as well as new Mac computers)." If you're hesitant to abandon the passcodes and jump into Touch ID, don't worry can also work in conjunction with passcodes — so it's not an "either-or" kind of situation.
The best part is that not even the FBI or the NSA has been able to break the encryption found in iPhones with the Secure Enclave (those containing Touch ID)… though they sure have tried. Rightfully so: the chip is also responsible for storing other types of sensitive information, such as payment methods (like credit cards) for Apple Pay.
In short, this is definitely a feature worth checking out! It has made my life much easier, and WAY cooler. You won't want to miss out!