This Month's Specials Can't Be Missed!
Here at Sid Dillon, we have a lot of specials every day. Today's blog is dedicated to the specials that are available right now at our Fremont store – we've got Mazdas for days, as well as GMCs and Buicks! Check them out.
First up is the 2017 Mazda CX-9, which you can buy now for only $33,080. That's crazy! This is a great sport vehicle that can fit the entire family, and then some, comfortably. If you're more of a sedan person, check out the 2017 Mazda6, which is not only a gorgeous car and great investment, but you can buy it for the low price of $19,470.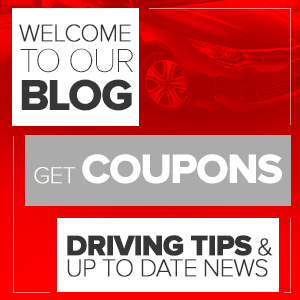 Next are the GMC's, like the 2017 GMC Acadia – a fantastic SUV loaded with tons of features that make it a luxurious ride that you can now save up to $8,365 on! The 2017 GMC Sierra is also an awesome truck that has power AND versatility under its hood. And with room for the whole family, you'll be able to let everyone take home the biggest pumpkin they can find (from the pumpkin patch, right? Because it's fall). You'll also be able to afford the biggest pumpkin, because you could save up to $12,000 on a new one of these puppies with Sid Dillon.
Finally, the Buicks. If you've been looking for a family-friendly SUV that can save you big bucks, look no further than the 2017 Buick Enclave! Fun, sleek, and shapely, this beauty won't disappoint, and with a potential savings of up to $13,500, you should really try this one out. Finally, we've got the 2017 Buick Encore. An SUV with a personality, this can fit everything you'll need for a weekend at Grandma's – trust us. And with a price tag of $18,995, you'll be able to get Grandma a really nice holiday gift as well.
Come see us at Sid Dillon in Fremont! But hurry, these specials won't last forever.
*All specials expire on 10/31/2017. See our specials page for details.