The Best Blair Collision Center is Sid Dillon!
Sid Dillon dealerships and collision centers are conveniently located across Nebraska for whenever you find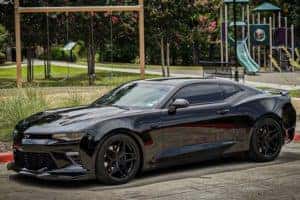 yourself in a fender bender. We can all agree car accidents are an inconvenience that causes stress and damage in a variety of ways. Let Sid Dillon Blair take the wheel once you drop your car off at our location and put your worries aside.
After scheduling your appointment either online or over the phone, bring your vehicle in for an estimate. Once our specialist has completed the estimate, an associate will go over the repairs and repair time with you. No repairs begin until we have your consent. If you need a loaner vehicle, we will coordinate with either you or your insurance, depending on your claim policy.
Our technicians are ASE certified, and I-CAR certified on all makes and models. You can feel secure and safe, putting your vehicle in the hands of our collision repair team of specialists at Blair Collision Center. Whether you need of a fresh bumper, a new paint job, some minor auto body repair, or anything in between, we will happily return your vehicle to pre-accident condition.
Why Chose Sid Dillon's Blair Collision Center?
Sid Dillon's Blair state-of-the-art collision repair center holds multiple manufacturer certifications, including GM, Nissan, and Ford. We take our manufacturer recommendations very seriously, only using parts, tools, and procedures recommended by each specific one. Faulty aftermarket parts can lead to even more issues and repairs down the line, so when you are looking for where to bring your vehicle after an accident, choose a Sid Dillon certified shop.
We treat our customers like family. When you leave Blair Collision Center, we want you to feel confident driving around any passengers. You should be able to complete your usual errands and commutes with ease. Check out our testimonials page for more proof of our dedication to the state of Nebraska.
Our Blair Collision Center offers these services and more:
Insurance Claim and Loaner Vehicle Assistance
Lifetime Warranty on All Parts
Full-Service Certified Collision Repair Services
Newest Factory Match Refinish Equipment & Paint
Accidents happen. Sid Dillon's Nebraska locations are there to support you when life throws a surprise your way.
Call us or make an appointment online.
We are open to serve you Monday through Saturday.
Thank you for choosing Sid Dillon's Blair Collision Center.