Only The Best Collision Repair Wahoo.
Nobody likes getting in a car accident. It is a stressful ordeal, whether you're at fault or not. But at the end of the day, if the vehicle is all that was harmed, consider yourself lucky.
By the time you arrive at Sid Dillon's full-service collision repair center in Wahoo, we know you've been through the ringer. You've had to confront the person who either you hit or vice versa, make the decision to use insurance or not, and put aside time to get your vehicle repaired. Knowing that, we want to make your experience as seamless and stress free as possible.
Our front desk staff will help walk you through the process with more detail, but here is a brief description:
Call and make an appointment during business hours
Bring your vehicle into our collision repair Wahoo location
Our team of specialists gets started on an estimate
We keep you in the loop on repair costs and time of repairs
You pick your vehicle up and get on with your busy life!
Communication is as important to us as it is to you. The clearer we can be about what repairs to prioritize, whether you'll need a loaner vehicle, the cycle time, and any insurance questions you may have, the more likely you will be to think of us in the future as a reliable Wahoo auto body shop. Our prices are competitive and fair, and you will not be hit with hidden fees when it comes time to pay at our collision repair Wahoo location.
Why us for collision repair Wahoo?
Our team of specialists are I-CAR certified and ASE certified on all makes and models of SUVS, cars and trucks. With the way technology is constantly changing, we make it a priority to keep our technicians up to date on any new methods, parts and products manufacturers are implementing.  We strictly follow OEM standards to ensure that the repair job to your vehicle is completely safely and efficiently.
Call us today during our service hours to make an appointment: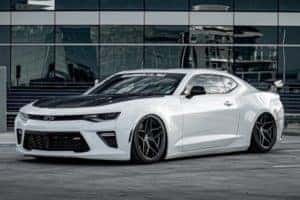 Monday – 8am to 6pm
Tuesday – 8am to 6pm
Wednesday – 8am to 6pm
Thursday – 8am to 6pm
Friday – 8am to 6pm
Saturday – 8am to 5pm
Sunday – CLOSED
We look forward to doing business with you.
Thank you for choosing the Sid Dillon collision repair Wahoo center.