Sid Dillon Wahoo Collision Center
Sid Dillon has been a trusted name in Nebraska for automotive collision repair and new and used car sales since 1976. The Wahoo facility is located in east Nebraska, miles from the state border.
At Sid Dillon, we put your safety first. We know car accidents are a huge inconvenience and can throw a wrench into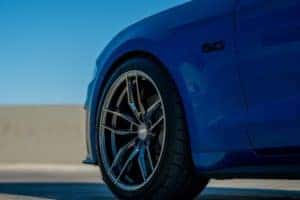 your daily life. Many Nebraskans depend on their vehicle to get to work, run errands, pick up friends and family, and much more. That is why we make it a priority to get your vehicle back to you safely and efficiently in pre-accident condition.
Once you drop your vehicle off at the Wahoo collision center, we want you to feel safe and secure in our processes and procedures. First off, a specialist conducts an estimate, which includes a post-repair scan. From there, one of our associates can keep you in the loop on the cost, repair time, and what repairs should be prioritized that day and what can wait till a later date. Technicians don't start the repair process until the associate gives them your approval.
Why choose our Wahoo Collision Center?
Our technicians are I-CAR and ASE-certified – a fancy way of saying they've received the highest- level of accredited industry training on all makes and models. Whether your SUV got in a fender bender, or you knocked the side mirror off of your sedan while parking, we're got you covered.
Car technology changes on an almost daily basis, which is why we emphasize continuing education while technicians are on the Wahoo collision center team.
Our collision shop technicians only use manufacturer-approved parts, which include original equipment and high-quality aftermarket parts. The tools and processes used are also manufacturers approved for your safety. Equipment, from paint booths to welders, is refurbished when needed to maintain quality repairs.
Other exciting features include a lifetime warranty on all repairs, the option of a loaner vehicle in case the repair takes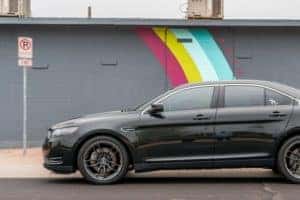 longer than a day, and assistance with insurance claims.
Sid Dillon Wahoo collision center certifications include:
Thank you for choosing Sid Dillon's Wahoo collision center.
We are grateful for the opportunity to do business with you.
Call us to schedule an appointment or do so online.
We are open every day except Sunday.