The Best Collision Shop Wahoo!
Sid Dillon dealerships and collision shops first open almost 45 years ago. You can find the Sid Dillon Wahoo certified collision center located in eastern Nebraska near the Missouri and Iowa borders.
Our collision repair specialists make it a priority to guide you through the collision repair process with open communication and
thorough explanations.
Our front desk associates are happy to answer any questions that may arise while keeping you in the loop on the repair time and necessary repairs. We promise to return your vehicle to pre-accident condition so that you can continue with your busy life, safely.
The repair process begins with an estimate, which includes a pre-repair scan. Once we complete the scan, an associate will call you to go over the repairs before the technicians move forward.
If you need a loaner vehicle or any other type of assistance with an insurance policy, we are happy to manage the claim for you.
Once we complete the initial repairs, a final post-repair scan checks for any overlooked issues. Then, we hand you back your keys, and you're on your way!
Why use Sid Dillon Collision Shop Wahoo?
Technicians at the Sid Dillon collision shop Wahoo location receive the highest-level industry training. They are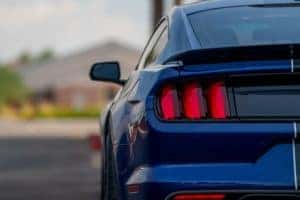 certified to repair all makes and models of sedans, SUVs, and trucks, regardless of the year or technology. You can be confident dropping any vehicle off at our state-of-the-art facility with tools and equipment to match.
We only use manufacturer-approved parts in your car to prevent any issues down the line, which can occur with faulty parts. Our manufacturer certifications include GM, Nissan, and Ford.
We put your safety and the safety of your passengers first. Our testimonials page is further proof of this. Check it out to see what other customers say about our service.
Our Collision Shop Wahoo offers:
Lifetime Warranty on ALL parts
Factory Level Refinishes
Certified Collision Repair Service
At our Sid Dillon collision shop Wahoo location, we offer competitive prices with no hidden fees or charges. We pride ourselves in being transparent with our customers.
Thank you for choosing Sid Dillon's Wahoo, NE location.
We look forward to working with you.
Call us Monday through Saturday to schedule an appointment or book online.
Let us know if you have any questions before bringing your vehicle in.