Sid Dillon Supports #nebraskastrong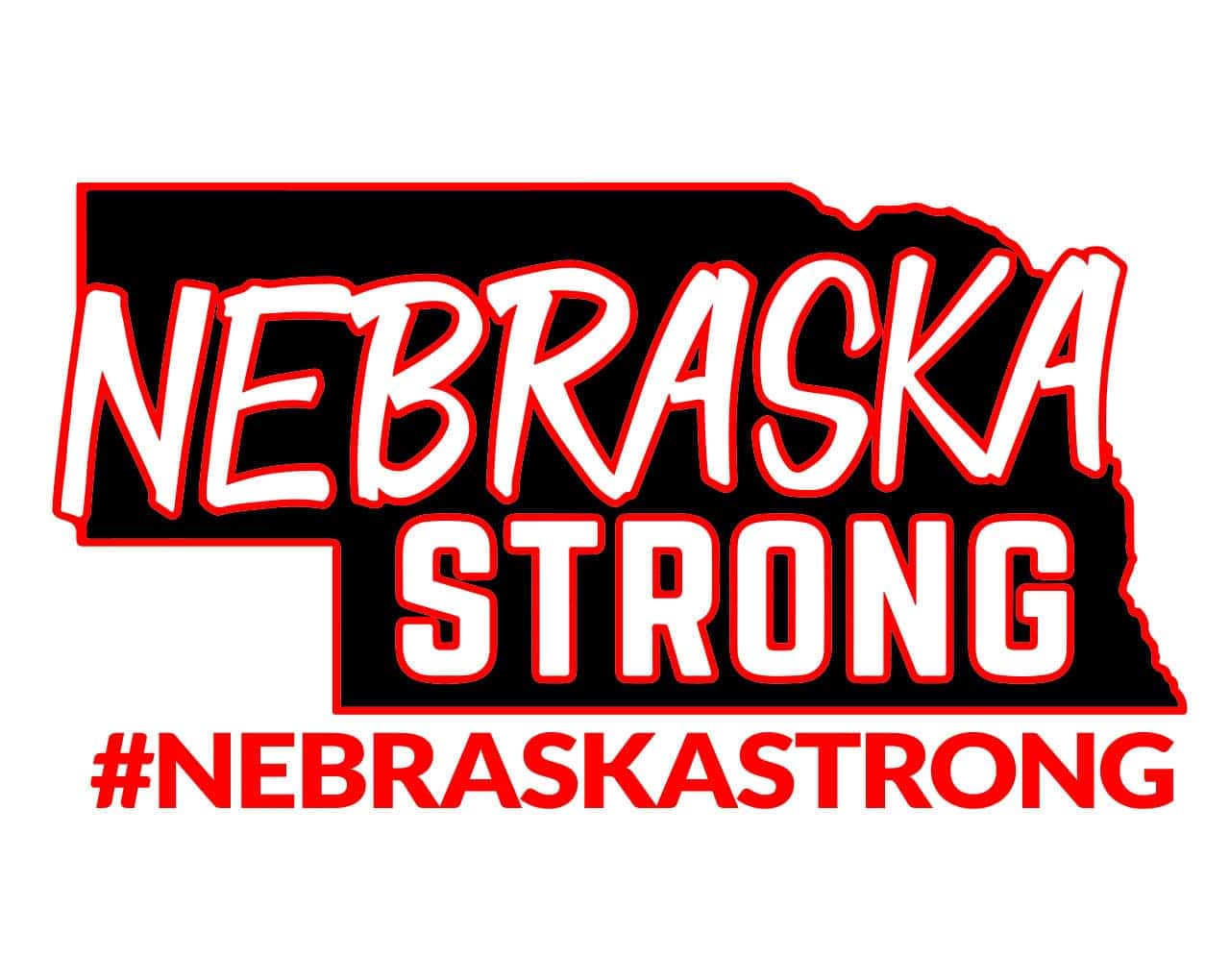 Our Full inventory is undamaged and available.
All Departments are open at all stores.
Sid Dillon dealerships wish to extend our thoughts and deepest sympathy to everyone affected by the floods. We understand that these are trying times and would like to help in any way we can. Our resources are fully available and all our departments including Service centers are open.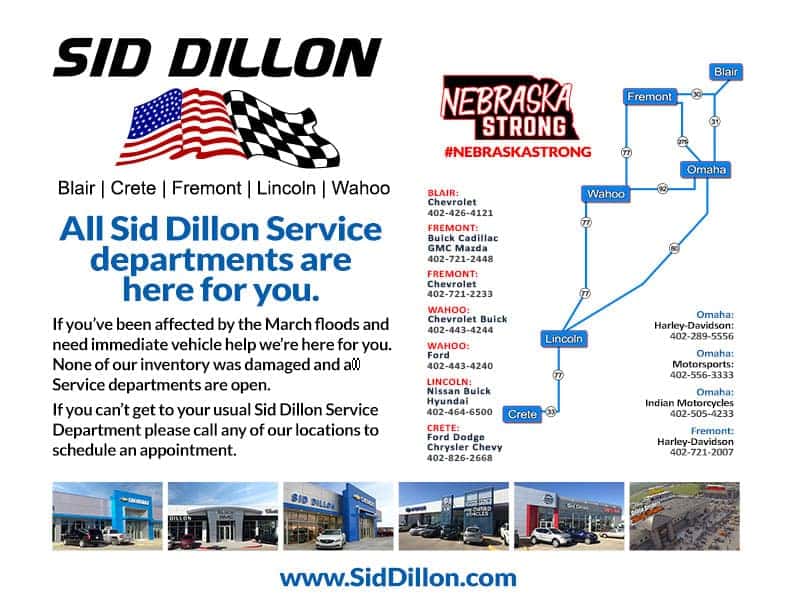 We're here for Nebraskans and ready to help. If recent flooding has caused your vehicle to be in need of repair or replacement please reach out to us. We can assist with evaluating your current vehicle situation to explore all your options. We will do all we can to help you work with banks and insurance for extra consideration through this.