Service Specials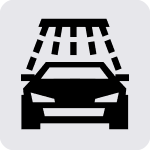 Free Car Wash
Blair – Lincoln – Fremont – Crete – Wahoo
Free Car Wash with any service work performed.
Sid Dillon
, Lincoln, NE
Service:
Free Car Wash
Expires:
Blair - Lincoln - Fremont - Crete - Wahoo
Free Car Wash with any service work performed.
Searching for Service Coupons in Nebraska?
If you want to ensure that your vehicle runs smoothly for many years to come, keeping up with routine vehicle maintenance is absolutely essential. At Sid Dillon, we understand that bringing your vehicle in for service can add up quickly. However, we don't want you to skip the maintenance your vehicle requires due to cost. That is why we offer a rotating selection of service coupons Nebraska drivers can use when they make an appointment with us. Explore our current auto service coupons today, then make an appointment with any of our service locations.
Take Advantage of Our Auto Service Specials
When you use our auto service coupons, you can feel confident that you are getting a great deal on the routine service your vehicle needs to perform at its best. Why is routine vehicle maintenance so important? Here are just a few of the reasons to keep up with the maintenance schedule recommended by the manufacturer:
Regular service ensures your vehicle is performing as the manufacturer intended.
Routine vehicle maintenance ensures optimal safety and efficiency.
Well-maintained vehicles hang on to more of their resale value.
Routine vehicle maintenance can also help prevent costly repairs down the road.
If it is time for your next service appointment, you can give us a call or schedule service online at a location that is most convenient for you.
Services We Offer
Now that you have perused our service coupons in Nebraska, you may be wondering what other services we offer. Here is just a sampling of what you can expect.
Tire rotations
Windshield wiper replacement
Spark plug replacement
Wheel alignment
Filter changes
Wheel balancing
And so much more!
Contact Sid Dillon for More Information
If you have any questions about routine vehicle maintenance or our auto service coupons, do not hesitate to reach out for more information. We would be more than happy to assist you.