How Often Should You Change Your Oil?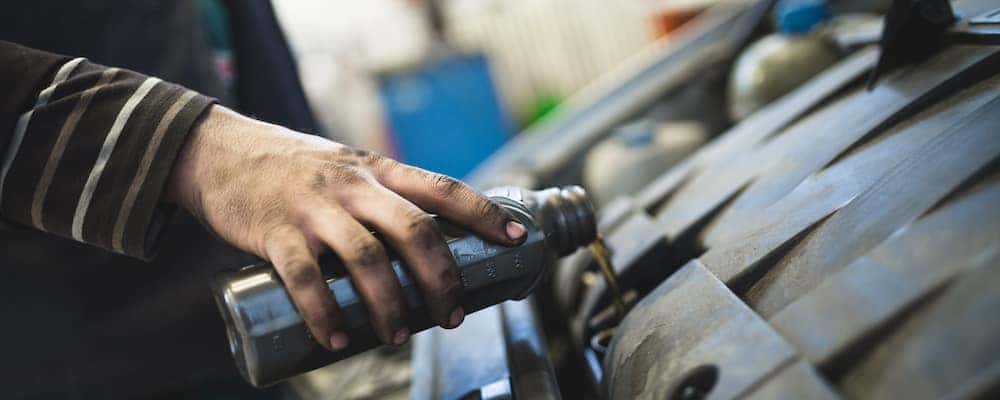 Regular oil changes help to keep your car running smooth and safe on Omaha area roads. It used to be the rule to have your oil changed every 3,000 miles, but with advancements in oil and engine technology, most vehicles can be driven 7,500 to 10,000 miles before needing an oil change. It's always best to check your owner's manual to find the recommended oil change schedule for your specific vehicle. When it's time for your next oil change, just stop by the Sid Dillon service center near you.
Oil Change Frequency Guidelines
While it is generally recommended that you change the oil in your car, truck, or SUV every 7,500-10,000 miles, certain driving conditions will require more frequent oil changes. Check with the Sid Dillon service center near you if you use your vehicle for any of the following:
Off-roading
Commercial use
Racing
Heavy towing
More Oil Change Tips
Before you visit one of our service centers in the Fremont area, check out these facts about oil changes:
Even if you don't do a lot of driving, you should still get an oil change at least twice a year. Oil breaks down over time even if your car isn't being driven.
The oil filter needs to be replaced whenever you get your oil changed. If you're changing the oil yourself, stop by your local Sid Dillon parts department to find the right oil filter for your vehicle.
Synthetic oil vs. conventional oil: Synthetic oil can cost more, but some vehicles require it. Check your owner's manual.
How Often Should I Check My Oil Level?
By checking the oil level once a month you'll be able to catch any leaks before they become problematic. You should also check the oil's color, and look to see if there are any metal particles in the oil, which can be the sign of a serious problem. If you're low on oil or notice another issue, have one of our certified service technicians take a look.
Visit Sid Dillon for Your Next Oil Change
At our Sid Dillon service centers, we offer low prices on oil changes as well as on tire rotations and a wide range of other maintenance and repair services. We also offer the full range of auto body repair, including paintless dent removal. What's more, we're happy to teach you how to reset your tire pressure light, or perform other necessary services, right from the comfort of your home! For quality solutions to all of your auto care needs visit one of our Blair or Lincoln area service centers today.