Only the best Auto Mechanic Crete!
Are you looking for an auto mechanic in Crete? Sid Dillon in Crete has a state-of-the-art auto mechanical shop that has served our community for several decades. We service a variety of makes and models of automobiles.
Our auto mechanic Crete experts value our customers' safety and the safety of their passengers. At Sid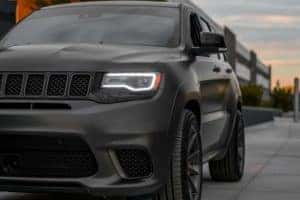 Dillon's you'll get ASE Certified Mechanics that are dedicated to repairing cars and diagnosing the problems accurately and in a timely manner.
Our auto mechanic Crete experts value our customers' safety and the safety of their passengers, so we run thorough diagnostics to make sure everything is up to speed. A simple oil change keeps your engine, arguably the most crucial system in your vehicle, running correctly. We suggest changing your brake pads every 50,000 miles to ensure that your car can stop adequately, especially in an emergency. Otherwise, you could find yourself in a car accident with varying damage and cost.
With the rapid advancement in automotive technology, the most crucial thing to do is get regular vehicle maintenance. Our shop can even take care of all your vehicle warranty issues.
Don't trust your vehicle to any auto mechanic Crete!
With all the sophisticated computers on board vehicles now, it allows our auto mechanics to run a comprehensive scan within the electronic systems. The information pulled in by computer diagnostics will allow us to know what is wrong and where to look. In some cases we may need to partially dissemble parts for inspection. If there is a part that needs replaced, we will go over what it will take replace it, the time involved and the cost to repair your vehicle. We also offer the best transmission repair Crete has!
Our mechanic's main role is to diagnose your vehicle problem accurately and go over what it will take to repair the problem. Due to all the new vehicle electronics, your auto mechanic must have specific knowledge of the auto manufacturers repair guidelines. Every repair must be done according to those automotive mechanical guidelines. We never repair your vehicle without that knowledge on hand
Our auto mechanic Crete location has:
On-site ASE Certified Mechanics
OEM Factory Replacement Parts
Diagnostics Services
Warranty Services
Maintenance Services
Quick Lube Oil Services
Tire Services
Battery Services & Replacement
You want your vehicle repaired correctly and safely every time and that's what you get at Sid Dillion's.
Whether you need a simple oil change, your brake pads replaced, transmission repair, or just a diagnostics to see what is causing a problem with your vehicle, our team of skilled mechanics are ready to assist you.
Keeping up with your vehicle's maintenance can prevent significant issues down the line, saving you money, stress, and time.
Thank's for your interest in Sid Dillon's auto mechanic services, Crete location. We're looking forward to seeing you.