Looking for transmission repair Crete?
At Sid Dillon, Our mechanical service center employs the very best transmission repair specialists in Crete. Our mission is to provide 100% customer satisfaction. You can expect a diagnosis along with recommendations of the remedy that is easy to understand and on easy your budget.
Why use Sid Dillon for Transmission Repair Crete?
Sid Dillion's team of highly skilled ASE Certified mechanics, use only the most up-to-date equipment to make sure your transmission is repaired the manufacturer correct way. Our transmission mechanics are able to provide the Crete location customers with quality repairs at an outstanding value while getting the job completed on time.
It is best to keep a scheduled maintenance appointment and know what's happening with your vehicle at all times.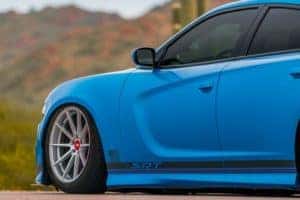 Once you understand the importance of finding a shop to help you with your transmission maintenance, your vehicle should provide you with a much longer life of worry-free driving.
It is important to get your transmission serviced regularly, according to the requirements of your car. Our transmission specialists will check the fluid to ensure there are no leaks. Nothing can ruin a transmission faster than insufficient fluid.
Your vehicles' transmission is not only a critical part of your car, but it can also be a bit expensive to fix in certain situations. You have probably heard horror stories about how much people pay to fix a vehicle's transmission. We don't want you to be that person.
You can expect a very personal experience at our Crete location. Our diagnosis always includes a no-pressure explanation of what is required to repair your transmission problem along with options you can live with.
Our Transmission Repair Crete Location:
Repair all types of transmissions and brands of vehicles.
Use OEM Factory Parts
Offer Scheduled Routine Maintenance
Vehicle Warranty Work
Limited Warranty
Service Specials and Coupons
If you need transmission repair, a rebuilt transmission or transmission service, visit Sid Dillion's repair center. Our full-service center in Crete can handle all of your automotive needs.
We thank you for choosing Sid Dillon's transmission repair Crete location and look forward to seeing you soon.
Call to schedule an appointment or use our online Free Virtual Online tool.