Crete Vehicle Maintenance is Important!
The mechanical experts at Sid Dillon's auto maintenance center in Crete, NE recommend that you bring your vehicle in every 3,000 to 7,500 miles for an oil change. Every 30,000 to 60,000 miles, you should bring your car in for a general maintenance check, which includes checking the brake pads, transmission fluid, and tires.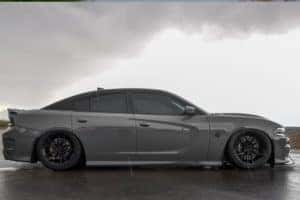 Vehicle upkeep is vital for keeping you safe, and your vehicle running smoothly. We want your car to last as long as it possibly can. Your vehicle is a big part of why you're able to live the life you want. Whether you're commuting to work, dropping your kids off at soccer practice, or taking a road trip with your friends, a reliable car is one of the main components in the equation.
Why Sid Dillon Crete Vehicle Maintenance Experts?
We all get busy, and it can be easy to forget about a maintenance visit. That's why the front desk associates in the Crete vehicle maintenance department are happy to send you an email, phone call, or text reminders when your vehicle needs service.
We know how important it is to keep your vehicle safe and sound, and how much losing your car or having to wait around for lengthy service would negatively impact your life. Allowing our team of experts to keep an eye on your vehicle through routine inspections can be a game-changer for your car's lifespan.
Maintaining your oil helps keep the essential parts of your vehicle, like your engine, functioning correctly. A car is nothing without its engine! Same thing with checking and changing the transmission oil.
Sid Dillon's Crete vehicle maintenance team has all the necessary equipment to tend to your car's needs, including an air compressor, battery charger, and hydraulic lifts. If the diagnostics technician discovers an issue that's a little more involved than the routine service, we'll have everything we need at our disposal to go beyond a simple inspection.
If you need more proof, customers who are happy they let us take care of their vehicles can be found all over our testimonials page.
Some examples of Crete vehicle maintenance services:
Full Brake Service & Repair
Full Transmission Repair
Quick Lube
Tire Rotation
Battery Replacement
We are grateful for the opportunity to work with you. Thank you for stopping by the Sid Dillon Crete vehicle maintenance website. Please make an appointment online or give us a call Monday through Saturday during office hours. Thank you, and see you soon!