What is Guaranteed Car Financing?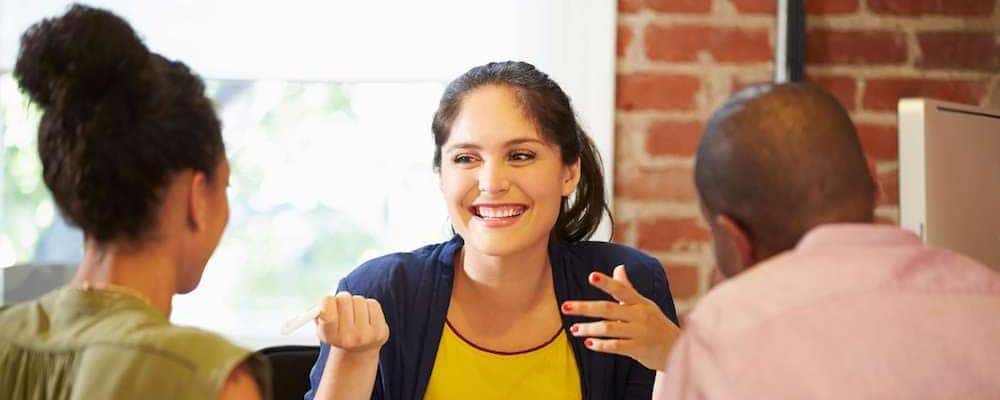 Drivers who aren't as financially secure as they'd like to be often search for "guaranteed car financing near me." It's not hard to see why: since guaranteed car finance dealers don't require a credit check, getting approved for these auto loans can be easier, and less stressful, than many other options. Still interested? Get the facts on guaranteed car finance with the Sid Dillon.
Does the Sid Dillon Offer Guaranteed Car Financing Near Me?
Here at Sid Dillon, we believe that our neighbors shouldn't have to settle for vehicles that don't make them happy. For that reason, we're glad to work with drivers who have good credit, bad credit, or no credit. While we do ask all our drivers to fill out an application, it's relatively quick, easy, and painless to do so! Find your local Sid Dillon finance center today, and reach out to learn more about your options.
Bad Credit Loans vs. Guaranteed Financing
The difference between standard bad credit auto loans and guaranteed car finance has to do with the application process:
With bad credit car loans, your dealer will, of course, run a credit check. Then, they may offer you a choice between in-house financing options and loans provided by an outside lender.
With guaranteed car financing, the process is a little different. Although this form of financing isn't necessarily "guaranteed," almost any driver is capable of meeting the usual requirements. You'll need each of the following:
Gross income totaling at least $1,500 to $2,000
Proof of income, usually in the form of paystubs
A substantial down payment, usually at least 10% of the purchase price
References who will vouch for you
Generally, guaranteed car financing will be done "in-house". This means that the dealership itself will loan you the money to buy the car.
Does In-House Financing Help Build Credit?
Depending on what you've heard, you may have gotten the impression that in-house financing won't actually help a driver to improve their credit score. While this might be true on occasion–since smaller dealers don't always report payments to major credit bureaus–the truth is that most dealerships will happily report their driver's successes (or failures) to the proper reporting agencies. So, guaranteed or in-house financing can actually help you build your credit.
Finance Your Vehicle at Sid Dillon
If you're on the hunt for "guaranteed car financing near me," you've come to the right place! The experts at our local finance centers want to see you behind the wheel of a vehicle you love, and we'll work together to help you find a package that works for your budget. Contact us today to learn more about the options you'll have at your Sid Dillon dealership.
Latest on Our Models at Sid Dillon
Are you in search of an electric vehicle that has plenty of passenger and cargo space for your daily drives in Omaha and Lincoln? Meet the 2022 Chevy Bolt EUV, which was designed with busy professionals, parents, and weekend warriors in mind. View New Vehicle InventoryContact Us Not sure whether switching to an all-electric…

 The 2022 Chevy Traverse is here, and it brings plenty of great benefits to Omaha drivers! This midsize SUV boasts six available trim levels and two configurations – front-wheel drive and all-wheel drive – alongside a powerful 3.6L V6 engine. Whatever trim or configuration you choose, you'll be getting excellent fuel economy numbers in…

Are you looking to make a statement on the roads of Omaha and Lincoln? The spunky Nissan Kicks is sure to make a great first impression anywhere you travel. The Nissan Kicks exterior colors range from classic to bold, so there is truly something for everyone. Explore the Nissan Kicks colors for the exterior and…