Winter Driving Tips Part 2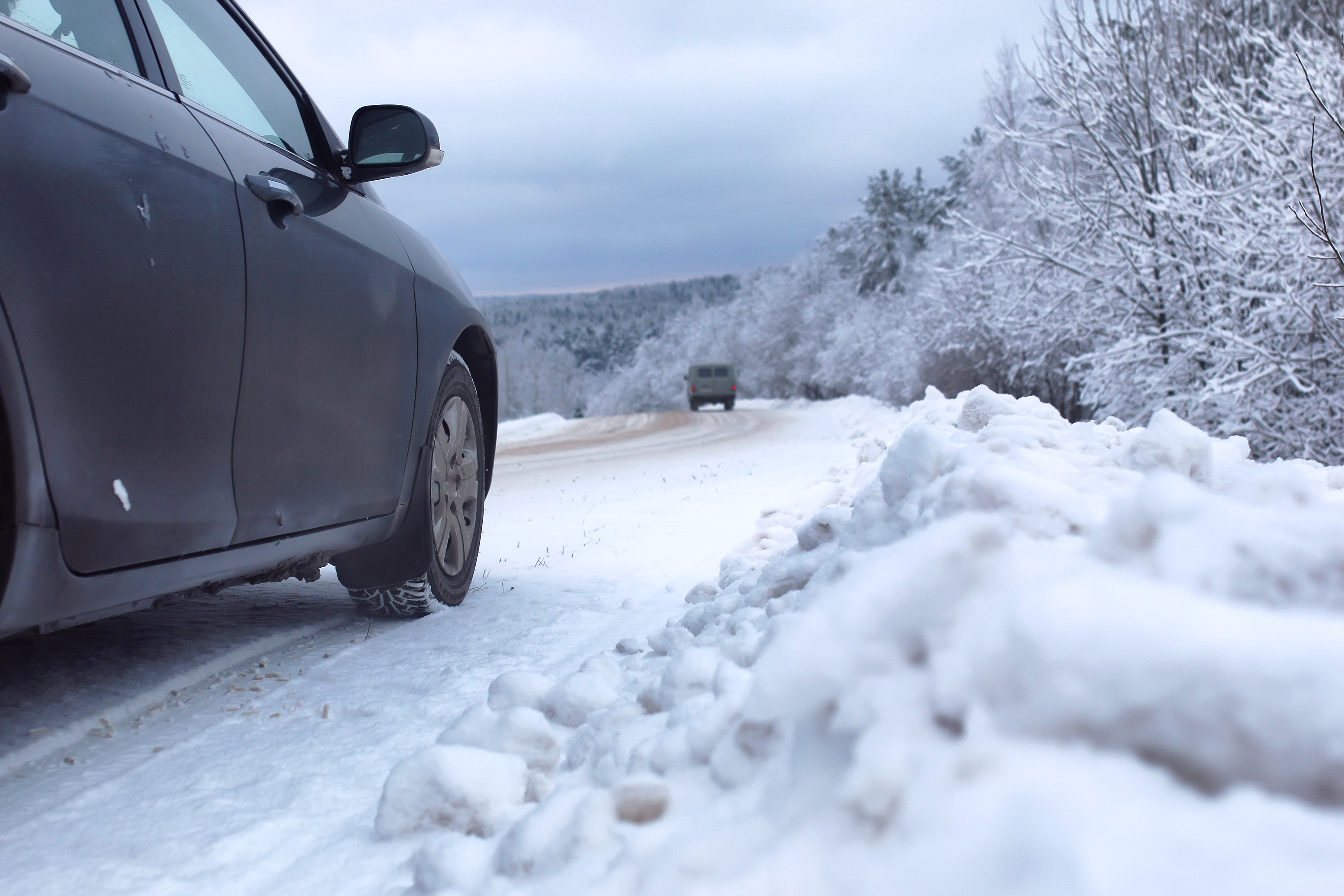 In our last blog, we shared some winter driving tips to help our customers stay safe while you are out traveling around over the next few months. The winter weather brings a whole new set of road conditions that drivers need to consider including temperature changes as well as ice and snow which can make things much more complicated and dangerous. We shared the first four of ur winter tips before and we have four more for you today. Check them out and be sure to look out for more winter traveling tips in the future.
5.) Avoid Parking Brake If Possible – If it is possible it is recommended that you avoid using your parking brake when the weather is rainy, snowy, or particularly cold because the drop in temperature can cause the brake cable to freeze and not release properly.
6.) Avoid Cruise Control – When you are traveling on a wet or slippery surface it is best to not use cruise control because you will most likely need to adjust your speed more frequently and be ready to make adjustments fe to the constant change in weather. When traveling in bad weather you want to be as in control as possible which means controlling the pedals yourself instead of leaving it up to cruise control.
7.) Keep Your Eyes On the Road – We know that it may be tempting to check out some of the winter scenery around you but remember to always keep your eyes on the road and focus on steering properly. This is important all of the time but especially during the winter when the road conditions can become dangerous and even more slippery than normal.
8.) Always Buckle-Up – Seat belts are standard safety features in all vehicles for a reason. Because they can save your life if you are ever involved in an accident You should ALWAYS be wearing your seat belt whenever you get into a vehicle and many states have made it a mandatory law for you to do so. However, since the winter weather can cause more accidents it is especially important that you remember to fasten your seatbelt during this time of year.
"Winter Driving Tips." AAA Exchange. N.p., n.d. Web. 07 Dec. 2016. <https://exchange.aaa.com/safety/roadway-safety/winter-driving-tips/#.WEgel6IrJTZ>.