Ford F-150 Lift Kits vs. F-150 Leveling Kits: What's the Difference?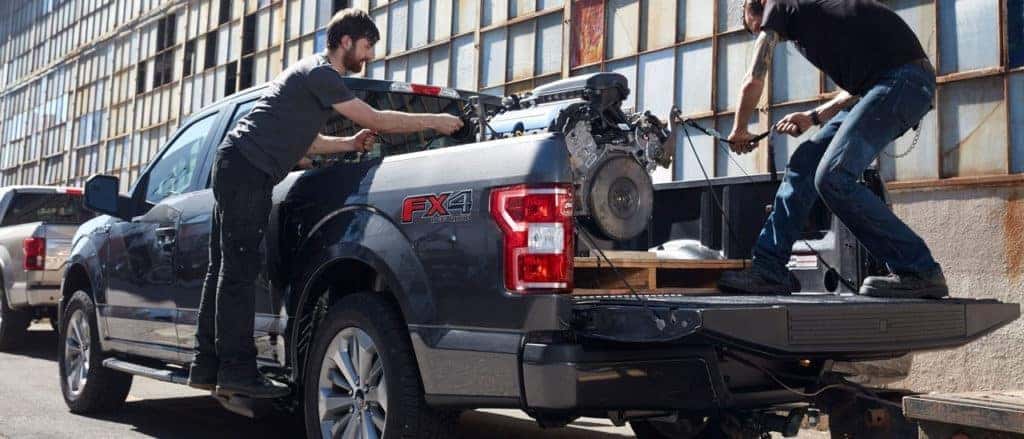 With the proper lift or leveling kit, you can elevate the Ford F-150's ride height, handling, and capabilities. It is easy to customize your ride, from boosting its off-roading capabilities, to improve the aesthetic with larger wheels. You will find the perfect kit for your new F-150. Compare Ford F-150 lift kits and leveling kits to see which is a better fit for your driving needs and budget.
Ride Quality & Ground Clearance
Lift and leveling kits improve ground clearance and allow for the addition of larger tires. How is this accomplished? The truck's body gets raised further from the axles. Keep in mind that there are a few things that set the two kits apart. Sid Dillon has provided Omaha area drivers with a guide to each kit, so you know which one to purchase for your specific pickup:
Leveling
You can lift the front of your F-150 by about 1.5 to 2.5 inches with a front leveling kit. Stock-style stances can be achieved by placing a rear lift block on the rear leaf springs for a small height increase at all four points. You can then opt for bigger tires if you desire—about 33 inches in diameter. Leveling kits are better suited for daily driving, towing, and light off-roading.
Lifting
One of these kits will raise your F-150's ground clearance at all four corners by 3 to 12 inches. If you choose a lift kit, your truck can accommodate tires that are 35+ inches in diameter. If you plan to do a lot of off-roading, a lift kit may be preferable to a leveling kit. Lift kits are best for mud, sand, snow, and heavy-duty off-roading.
Price & Installation
Lift kits are typically significantly more expensive than leveling kits. The average cost of a leveling kit can fall between $100 to $250. If you plan on lifting your Ford F-150 truck, your lift kit can cost as much as $1,000 to $4,000. The price varies based on the height and the ride quality you are looking for. Professional installation is generally required to add a lift or block kit, and alignment is usually needed after the kit is installed. Leveling kits can easily be installed at home, requiring the use of just a couple of hand tools.
Learn About Your F-150 Lift & Leveling Options at Sid Dillon!
If you would like to know more about Ford F-150 lift kits and leveling kits, do not hesitate to contact the experts at Sid Dillon. We would be glad to answer any questions you may have or help you determine which kit is best for your pickup. We can't wait to help you create the truck of your dreams!