How Much Does it Cost to Lift a Truck?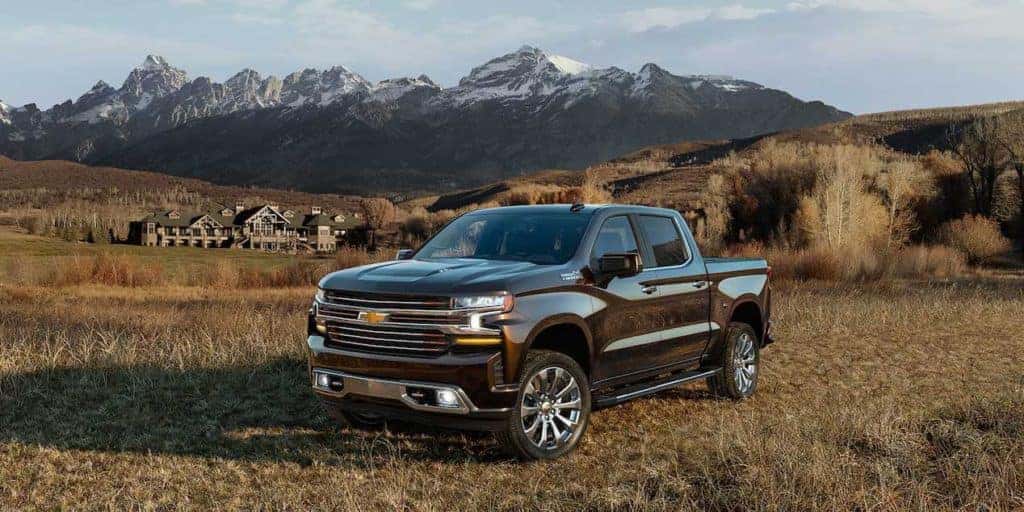 Truck enthusiasts love the unique looks and capabilities offered by lift kits, but as you may have already realized, the cost of installing a lift kit can vary widely, depending on a number of factors. So, how much is it to lift a truck? Although you should always contact our dealership for exact information, we've broken down the basics for our neighbors near Lincoln and Fremont.
The Cost of Lift Kits
How much does it cost to lift a truck? The answer will depend on the type of kit you choose. The most affordable options, leveling kits and body kits, might only run you between $100 and $500, starting. Drivers who opt for a suspension lift kit, the version preferred by performance enthusiasts, can expect to pay significantly more. These extensive upgrades tend to cost between $1,000 and $5,000, depending on the driver's needs and desires – although some aftermarket options may be more affordable.
The amount of time it takes to equip the kit of your choosing will be the most important factor in determining the cost of installation. Since installation time can range between seven (for basic setups) and fifteen hours (for extensive modifications), you'll save big if you opt to install it yourself. However, your savings may diminish significantly if you don't already have the parts you need on hand. For most drivers, it will be easier to order parts and schedule service with our dealership.
Choose Your Setup: Lift Kits vs. Leveling Kits
Drivers considering the cost to lift a truck may have heard a little bit about the options they'll have along the way! One of the most important of these choices involves choosing between lift kits vs. leveling kits. Here's what you should know before making a decision:
Leveling Kits
Leveling kits are designed to even out differences in your truck suspension, but since you can use these kits to increase the height of your truck by one to two inches, they're often used as lift kits by drivers who only need a small boost. They're best deployed when heavy accessories, like winches, that weigh down one end of your truck.
Lift Kits
Proper lift kits can be divided into two categories: smaller versions that raise the truck by two to five inches, and larger versions, which raise the truck by six inches or more. In general, lift kits allow for much more extensive changes to your vehicle's exterior and capabilities. However, since they can also be significantly more expensive than leveling kits, the latter might be preferred by drivers who are more interested in appearance than performance.
Body Lifts vs. Suspension Lifts
Drivers who've settled on a lift kit will also have to choose between the body lift and the suspension lift. The former simply raises the body of your vehicle, making room for larger tires without altering the basic structure of your truck. Suspension lifts are usually larger and more extreme, with most involving significant changes to your vehicle's original equipment. For changes of this magnitude, we recommend genuine OEM parts to help preserve the integrity of your vehicle.
Why Should You Pay the Cost to Lift a Truck?
For some drivers, the benefits they'll receive for the cost of lifting their truck are more or less self-evident. If you're not quite sure if the investment is right for you, don't let the decision stress you out. Here are some of the reasons we hear most often from our friends and neighbors:
A lift kit allows for superior ground clearance, better shock absorbers, and bigger tires with improved traction. A lift kit is basically a necessity for the most serious off-roaders.
Lifting a truck gives it a more unique and aggressive appearance.
Even if you don't go off-road, a lift kit can actually help to improve your truck's performance. In addition to improved ride quality, a lift kit could even help to improve your MPG!
With superior suspension, the miles you put on your odometer will generate a smaller amount of wear and tear. This translates to lower maintenance costs and, generally, higher resale values.
Explore Lift Kits and Truck Accessories with Sid Dillon!
Sid Dillon is your source for genuine OEM lift kits for your favorite trucks and off-road SUVs. If you're ready to revolutionize your drives around Nebraska, get in touch with the experts at your local Sid Dillon service center to find the best kit for your needs. We'll help you explore all your options, compare the exact costs of installing various lift kits, and deliver professional installation you can be proud of. We also have details on the 2020 RAM 1500 towing capacity.